CITIC NANYANG (Xiamen) Textile Technology Co., Ltd was founded and registered in November 2016. NANYANG and HUAYANG Fiber Textile Technology Co., LTD. are fraternal company.HUAYANG Fiber Technology Co., Ltd. is located in Youxi Economic Development Zone south industrial concentration area. It's a large-scale privately-run enterprise with a total investment of more than 688 million yuan,an area of 92,500 square meters and covering an area of 10.59 hectares, the construction of factories, office buildings, dormitory buildings, canteens and so on. The project uses recycling and procurement of imported polyester chips, bottle pieces and domestic waste plastics as raw materials, our company mainly produces and sales of recycled polyester staple fiber and recycled polyester yarn.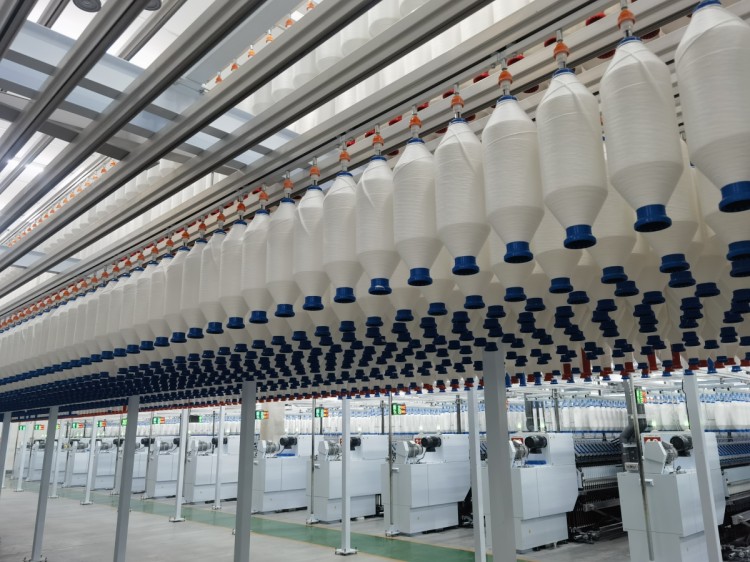 HUAYANG has leading 5G equipment in China,By using the 5G technique, production is used to remotely monitor the equipment in real time, remotely control and monitor the progress of production and order tracking,realize the whole process spinning production automation, intelligent spinning center system, the whole process production line quality real-time online data and traceability quality warning and quality analysis automatic push, production line human-machine interaction and monitoring.The intelligent digital workshop optimizes the entire production process, to decrease error rates, improves the product quality and production efficiency, abridge the production cycle.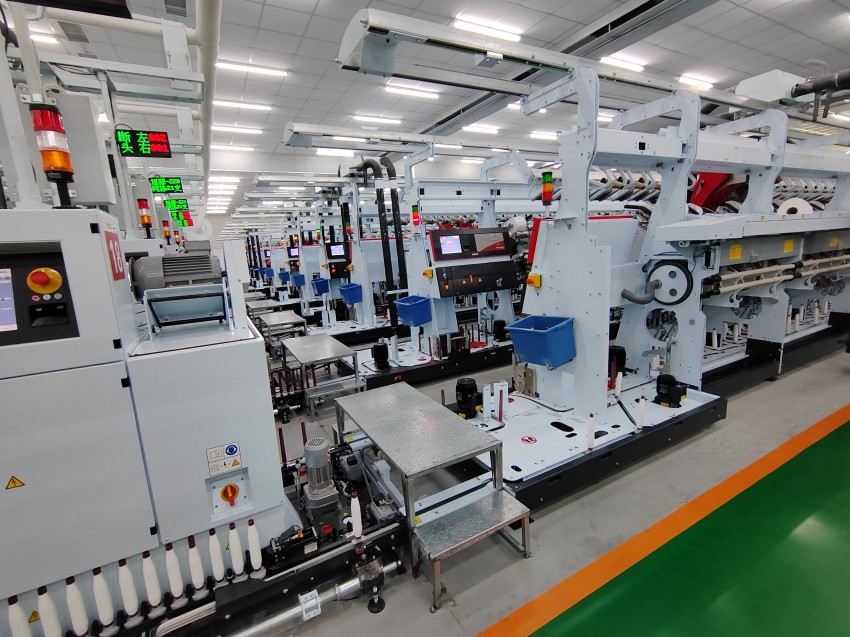 The main products are all kinds of white (raw white, whitening, ultra-white) and a variety of colored fibers, the specifications from 1.4D to 15D and fiber length from 32mm to 152mm. Polyester fiber annual output of 100,000 tons and it has imported advanced domestic and foreign equipment with 100,000 yarn spindles and the annual production has 25,000 tons of ring spun yarn from NE10/1 to NE50/1.We have the top-grade product quality. After the project is putting into operation, the annual output value can reach about 500 million yuan.It has stronger profitability and market competitiveness. After the implementation of project, by adding two front-end industrial chains, namely PET bottle chip cleaning and chemical fiber production lines, our product quality can be better improved, with strong quality cost-effectiveness and market competitiveness. In addition, this project can increase employment and drive the synchronous development of related industries, with good economic and social benefits.
CITIC NANYANG (Xiamen) Textile Technology Co., Ltd, mainly supply knitting and weaving polyester yarn (virgin and recycled) ,polyester staple fiber, filament and other products. We have complete varieties and advanced technology and equipment. In the past three years, the gross sales revenue reached 90 million US dollars, includes export sales revenue of 51 million US dollars and total import sales has 39 million US dollars. Our products are mainly exported to Egypt, Syria, Turkey, Paraguay, Peru, Argentina, Mexico, Morocco, Bangladesh, Thailand, Myanmar, Pakistan and other countries for a long time. We It has a variety of diversification and can meet customer customized. Price reasonable and can provide quite good sales service.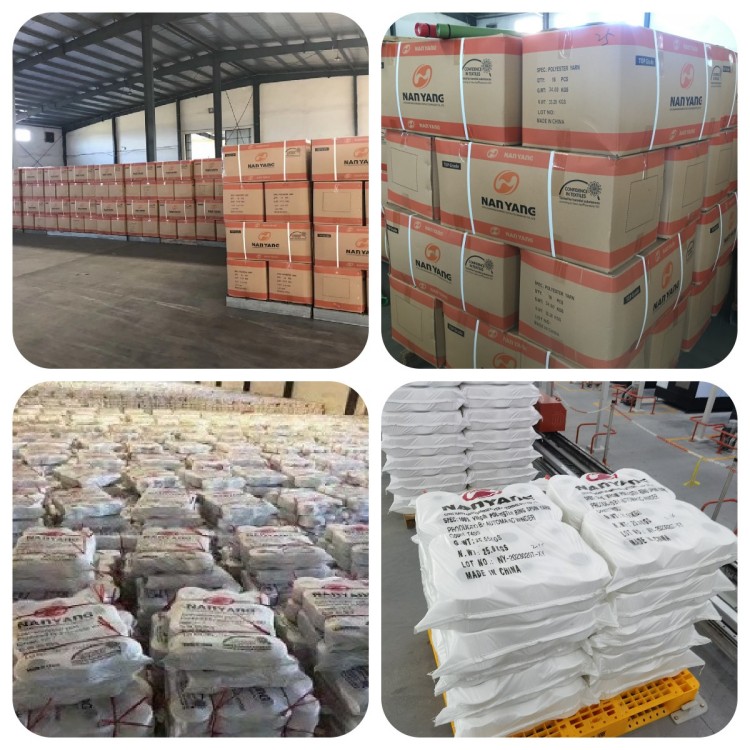 We have high-quality professional management personnel and skillful workforce, stable operation, strong development. In particular, the quality is stable,in establishing best honour among customers, deeply domestic and foreign customers, customers trust and praise; with good business prestige with high efficient and quick service system has won the high admiration and is widely trusted at home and abroad. We insist a tenet of "People oriented, quality first, honest and trustworthy, customer first" surviving in quality, faith to customers, dedicated service for the protection, so that the company continued to improve visibility.
Welcome all old and new customers and friends from all walks of life call business negotiations, mutual exchanges and development.